Well it's another windy Wednesday in Albuquerque and I'm super fed up with it! I think the wind confused March with May, then those "April showers" will come in June and the "May flowers" will pop up in July, we're just all screwed up here in the southwest, I want my predictably unpredictable (you Native New Mexicans will understand this) weather back.
So I know NM can be a bit of a mysterious place to most, so this post is all about my home. Good ol' Nuevo Mexico! I've lived in Albuquerque since I was bout 5 so this is really all I know and I would like to share it with all of you.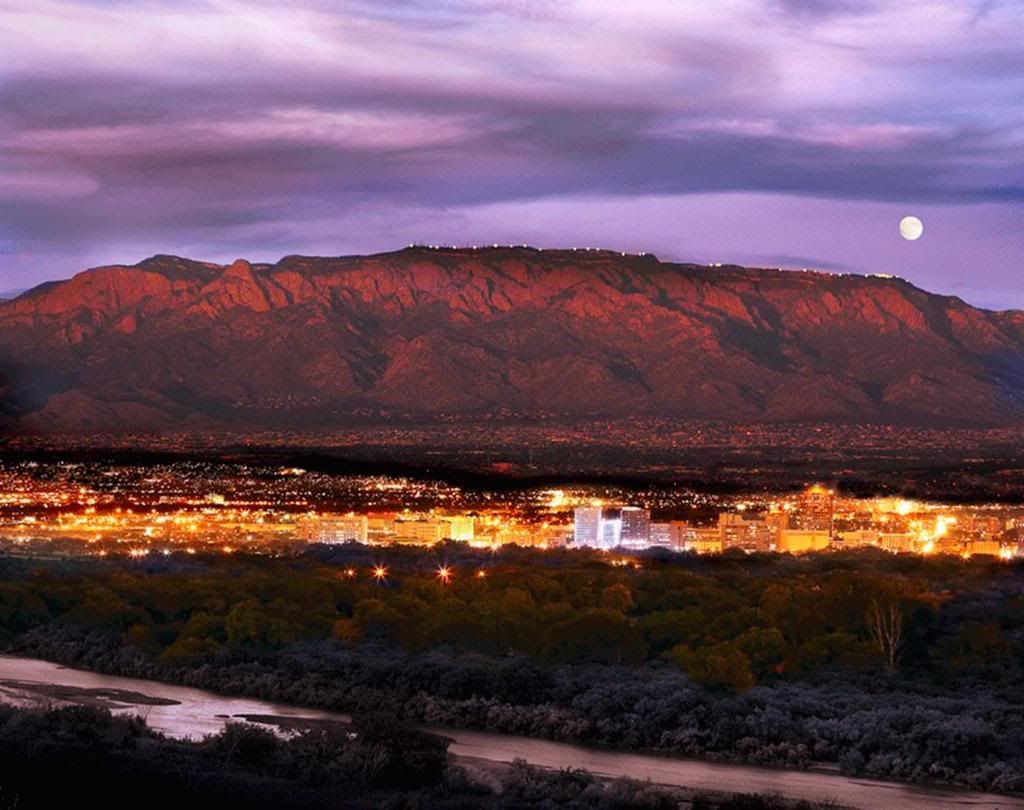 Isn't it pretty and majestic!! You can see the Rio Grande River, the Bosque, Downtown Albuquerque, and of course the Sandia (watermelon) Mountains.
This is what Old Town looks like at Christmas Time. We have what's called the Luminaria Tour.
You can see hot air balloons in the sky almost all year round but come October it's Balloon Fiesta Time. Maria loves to look for these on our way to school every morning!
And the Mother Road runs right through the center of Albuquerque.
Albuquerque is one of a kind. It has delicious local cuisine, e.g., green and red chile and it's beautiful in every season.
So there's just a little, tiny, minuscule glimpse of my home.
Happy Wednesday Everyone!!